Emily Cole, Program Coordination Lead
Violin, Oregon Symphony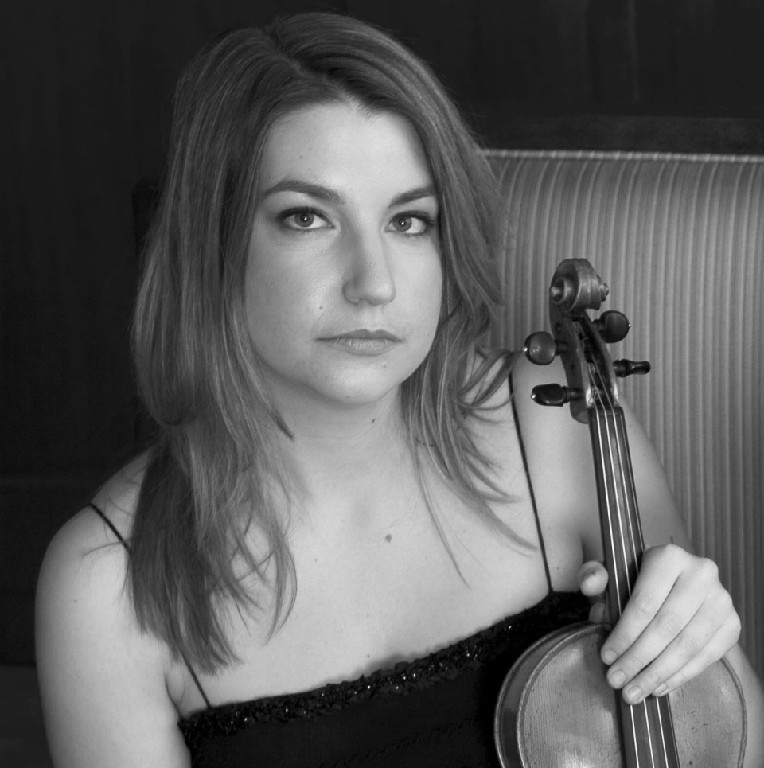 Violinist Emily Cole has been a member of the Oregon Symphony since 2011. An avid chamber musician, Emily has performed with several Portland-area ensembles including 45th Parallel Universe, Third Angle, fEARnoMUSIC, and Northwest New Music, as well as with Chatter ABQ in New Mexico. She has been fortunate to premiere chamber works of Caroline Shaw, Kenji Bunch, and James Shields.  During the summer months, Emily has performed with the Oregon Bach Festival, Music in the Mountains, Seattle Opera, the Grant Park Festival Orchestra, and the Apollo Music Festival. Emily previously served on the faculty of Lewis & Clark College and has coached young chamber musicians with Portland Summer Ensembles and Seattle's Music Northwest. She received her B.M. from the University of Texas at Austin as a student of Brian Lewis and her M.M. from the University of North Texas as a student of Emanuel Borok.
Jason Fisher, Artistic Program Lead
Viola, A Far Cry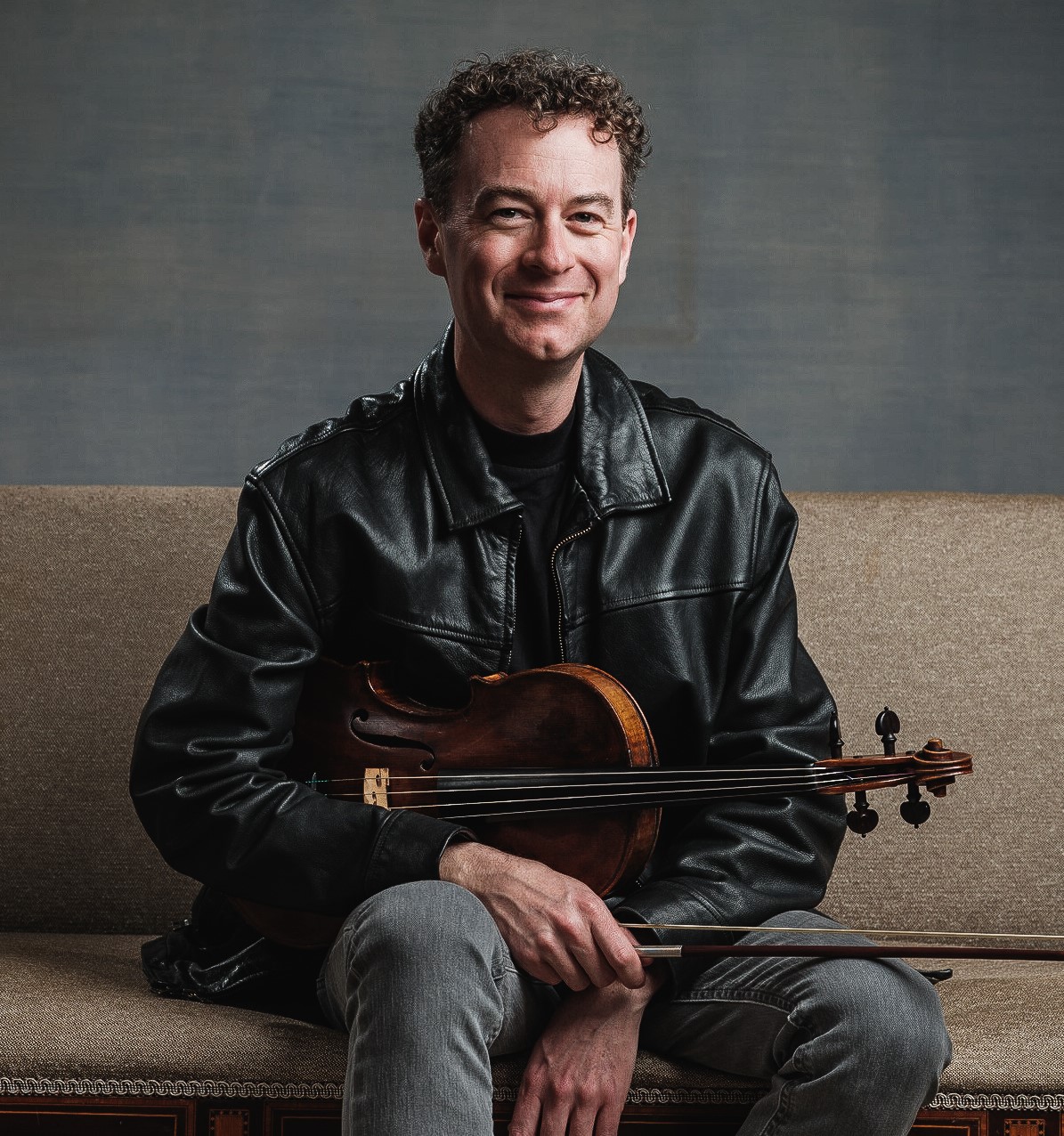 Violist Jason Fisher is a founding member of A Far Cry. A child of the Northwest, Jason grew up in Seattle and is a proud enthusiast of rainy days. He first picked up an instrument at age 11 in elementary school when the orchestra teacher told him they needed "somebody to play the viola." Jason went on to study with Helen Callus, Victoria Chiang, Katherine Murdock, and Roger Tapping, and is a graduate of Peabody Conservatory, and the Longy School of Music.
A Carnegie Hall Fellow and a Peabody Singapore Fellow, he has toured Europe, Asia, Kazakhstan, and the Kyrgyz Republic and has given concerts at Vienna Musikverein, Singapore Esplanade, The Kennedy Center, and Carnegie Hall. Jason has performed with Pink Martini, Jake Shimabukuro, Itzakh Perlman, Yo-Yo Ma, Renée Fleming, Kiri Te Kanawa, and with members of the Florestan Trio, and the Æolus, Brentano, Cleveland, Emerson, Mendelssohn, and St. Lawrence String Quartets.
Principal violist of Boston Baroque, Jason plays period viola with the Handel and Haydn Society, Trinity Baroque Orchestra, The English Concert, ACRONYM Ensemble, The Thirteen, Seattle and Portland Baroque Orchestras, Byron Schenkman & Friends, Teatro Nuovo, Opera Lafayette, Relic, and The Sarasa Ensemble. He has spent recent summers on viola and viola d'amore at the Staunton Music Festival, Oregon Bach Festival, Connecticut Early Music Festival, and the Aston Magna Music Festival. Jason performs frequently as a band member and contractor for musical theatre at the American Repertory Theater, including world-premiere productions of Crossing, The Great Comet, Jagged Little Pill, Moby-Dick, 1776, and Evita. He is on viola faculty at The Rivers School Conservatory where he also serves as Director of the Chamber Music Lab. Jason plays on an English viola by Richard Duke, 1768, and a recently commissioned copy of that instrument in period setup by Timothy Johnson.
Photo credit: Anthony Adamick
Zenas Hsu
Violin, A Far Cry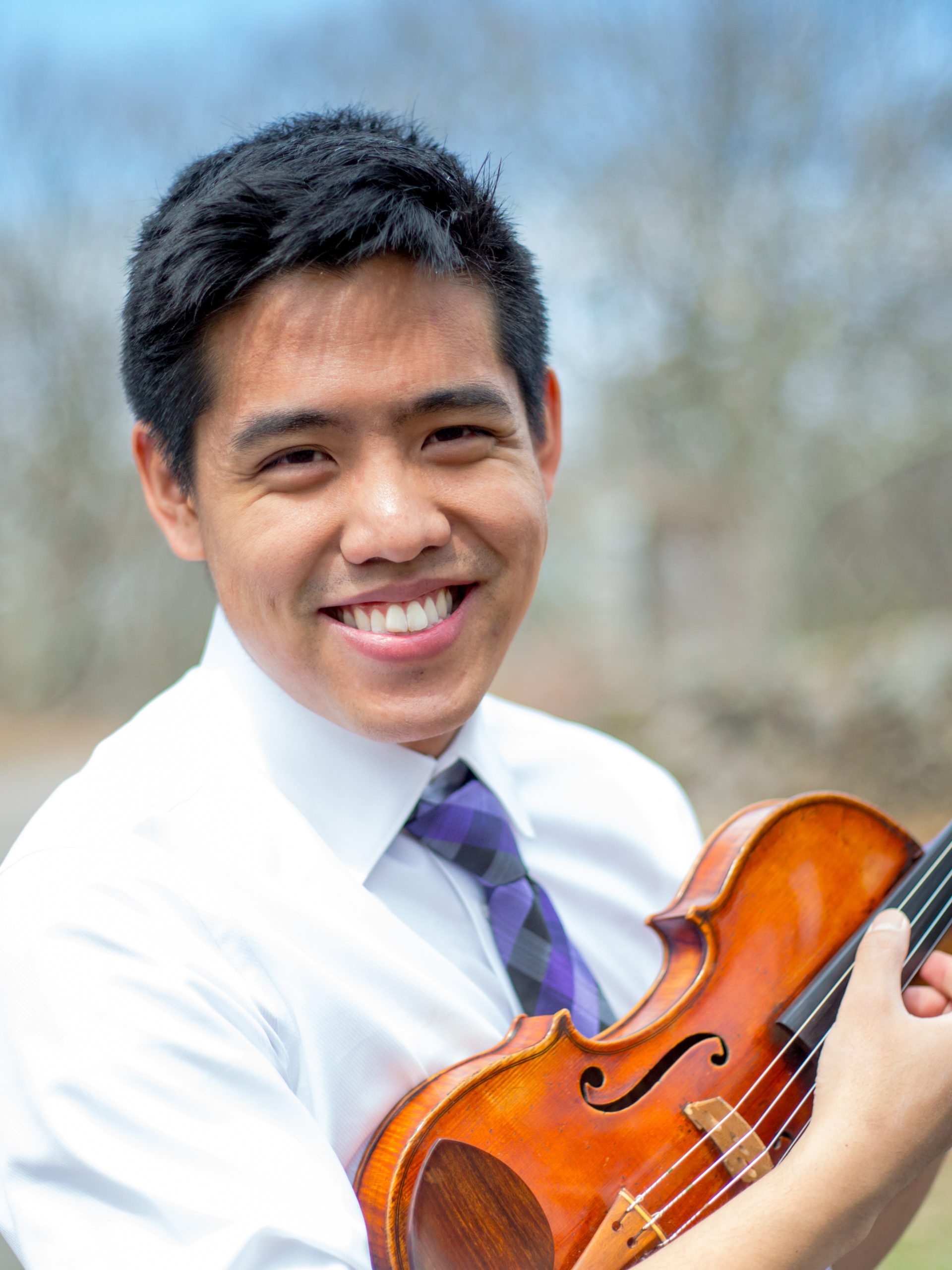 With a sound palette ranging from a 'commanding tone' to 'delicate sentiment' (Calgary Herald), Taiwanese-American violinist Zenas Hsu leads a vibrant career filled with chamber music, orchestral leadership, and education. He is a founding member of Chamber Music by the Bay, a California-based interactive music series that reaches over 2,000 people annually. He is also a member of A Far Cry, a Grammy nominated ensemble in Boston, and is the concertmaster of Phoenix, an orchestra based in Boston focused on approachable concert experiences.
Zenas is a frequent guest artist of Bard Music West and the Wellesley Chamber Players, and guest concertmaster of the Pittsburgh Symphony Orchestra. He has performed as a featured musician at the Four Seasons Chamber Music Festival, Hayden's Ferry Chamber Music Series, Halcyon Music Festival, and Monadnock Music Festival. He has performed world and national premieres of works by Robert Honstein, Philip Glass, Matthew Aucoin, Jessie Montgomery, Lembit Beecher, and others.
His passion for chamber music was nurtured by members of the Borromeo, Brentano, Cleveland, Guarneri, Shanghai, and St. Lawrence String Quartets, and with such artists as Lucy Chapman, Gil Kalish, Meng-Chieh Li, Robert McDonald, and Susan Bates. Zenas has also collaborated in performance with Steve Mackey, Anthony Marwood, Itzhak Perlman, Vivian Weilerstein, Jörg Widmann, and members of the Brentano, Cleveland, Parker, Juilliard, Mendelssohn quartets and Peabody Trio.
Music festival appearances include Yellow Barn, Four Seasons Chamber Music Festival, Banff Chamber Music Residency, Lucerne Festival Academy, Perlman Chamber Music Workshop, Taos Academy of Music, Music Academy of the West, Icicle Creek Chamber Music Institute, and New York String Orchestra Academy.
A native of California, Zenas received his early training in the preparatory division of the San Francisco Conservatory of Music. He was accepted at age sixteen to the Curtis Institute of Music for his Bachelor of Music degree, and received his Master of Music and Graduate Diploma degrees from the New England Conservatory of Music. His teachers include Wei He, Ida Kavafian, Nicholas Kitchen, and Donald Weilerstein.
Marilyn de Oliveira
Assistant Principal Cello, Oregon Symphony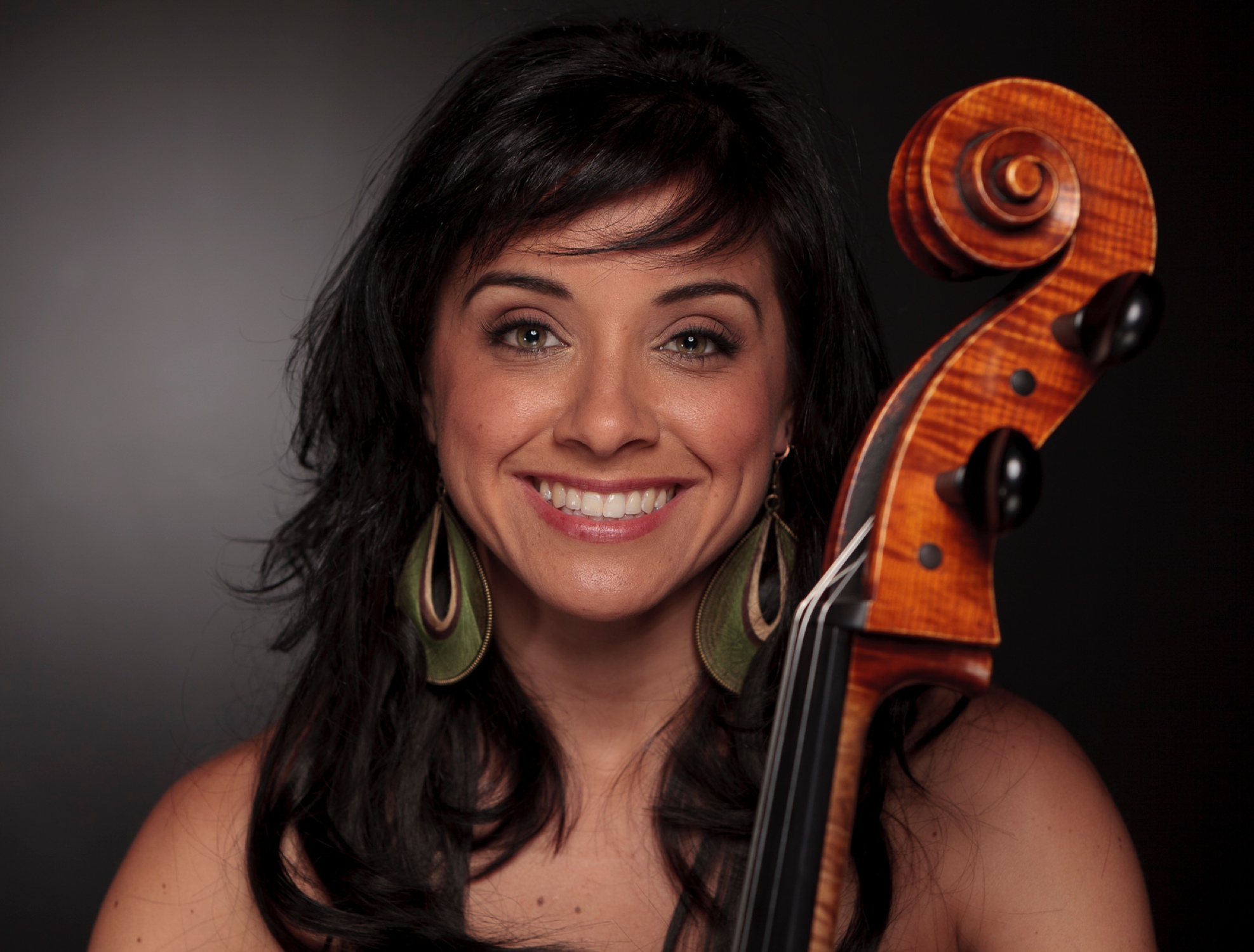 Marilyn de Oliveira, Assistant Principal Cello of the Oregon Symphony, has been a PSE faculty member for five summers and with the Oregon Symphony since September 2009. Prior to joining the Oregon Symphony, Marilyn was a member of the San Antonio Symphony for three seasons, during which she was both a member of the section and acting assistant principal. Before moving to San Antonio, Marilyn was a fellow of the New World Symphony in Miami, FL. While in Miami, she served as principal cellist during tours to Teatro Santa Cecilia in Rome and to Carnegie Hall, all under the direction of Michael Tilson Thomas.
Since moving to the United States to pursue her musical career, Marilyn's summer activities have included the Tanglewood Music Center (where she received the Karl Zeise Memorial Cello Prize), Spoleto Festival USA, the Kent/Blossom Music Center, the Youth Orchestra of the Americas and several European music festivals. She was also the Bronze Award Winner in the senior division of the 9th Annual Sphinx Competition in 2006. Marilyn received her Bachelor of Music degree from Indiana University under cellist Emilio Colon and her Master of Music degree at Rice University with Norman Fischer. Some of her live solo performances can be heard regularly on National Public Radio's Performance Today. Marilyn is married to Oregon Symphony cellist Trevor Fitzpatrick and has a 1-year old daughter. She is also a founding member of local string quartet, Mousai Remix.
Yoko Greeney
Pianist, Oregon Symphony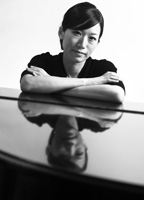 As a collaborative pianist, Yoko Greeney has performed at various venues throughout the U.S. Since she moved to Portland in 2010, she has actively performed orchestral and chamber music in various settings including the Oregon Symphony, All Classical Portland, and Oregon Ballet Theatre. She teaches privately at home and at Lewis and Clark College. As a devoted supporter for artistic, cultural, and educational institutions she hosts and performs for numerous fundraising events. She holds a Master's Degree from the Peabody Conservatory of the Johns Hopkins University.